2014.04.02 Wednesday
近代漆芸と木工 -名匠精華−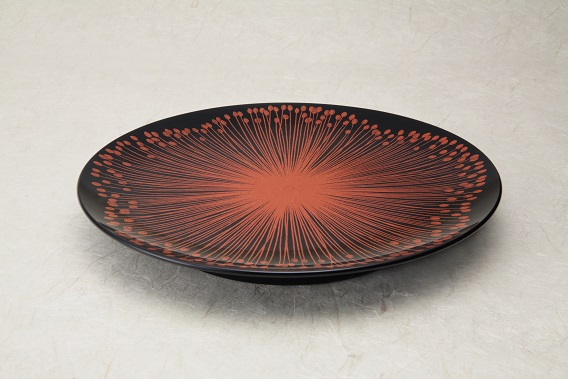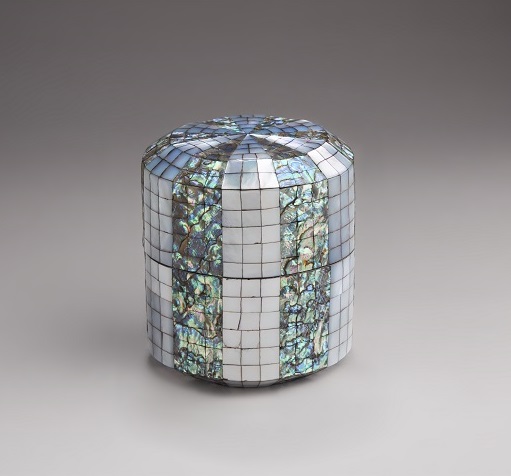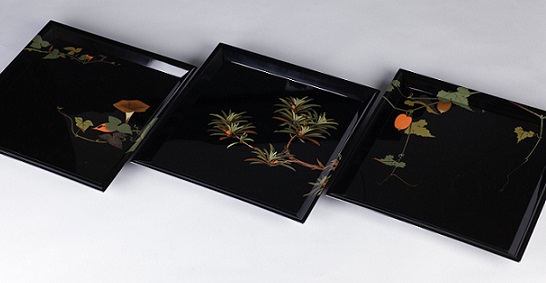 上より
磯井正美 蒟醤梅干菓子器
黒田辰秋 耀貝白蝶六辨螺鈿吹雪
大場松魚 蒔絵草花絵変り会席膳二十
豊かな自然と湿潤な風土に恵まれた我が国には、古代より木漆芸の伝統が受け継がれて来ました。
奈良時代に大陸から本格的な漆芸技術がもたらされて以来、各時代において豊かな発展をとげ、数々の名品が残されてきました。戦後〜昭和期にかけての作家たちは、伝統と近代性という相反するテーマに向き合い、時に欧米美術をも意識しつつ個の芸術性を追求しながら、匠の技に裏打ちされた現代的感覚あふれる作品を残しました。本展では、こうした戦後の代表的作家を中心に展示致します。
皆様のご来展を心よりお待ち申し上げております。
会期 5月9日(金)−18日(日)
Modern lacquer art and woodwork – Gem of Master Craftsmanship
From top to bottom:
ISOI Masami
Sweet dish in Kinma (incised and colour-filled) lacquer of plum blossom motif
KURODA Tatsuaki
Hexagonal mother-of-pearl inlay tea caddy
OHBA Shôgyo
Set of twenty black lacquered square dish for Kaiseki meal with Maki-e lacquer design of flower-plant (each different)
Japan is a country of rich natural environment with a highly humid climatic feature, therefore has traditionally been a home for nursing good wood and lacquer work. Lacquer art has originally been introduced from the Continental China during the Nara period in Japan and has been developed ever since in diversified manner and style to reach its high level of craftsmanship. The artisans active after the War and during the Showa period managed to combine tradition and Modern innovation, incorporating Modernism derived from the Western aesthetic sense and individuality into various techniques reinforced by the native tradition.
Our exhibition features a selection representing a rich variety of work by those artists.
We look forward to your visit.
Friday 9 May – Sunday 18 May 2014
at Mitochu Koeki Gallery in New Otani Hotel